PIC delivers stories related to business of Pacific islands and japan.
The second story is an interview with Mr. Takuya SONE who accomplished the first commercial import of coffee from Fiji to Japan.
Could you tell us about Fijian coffee?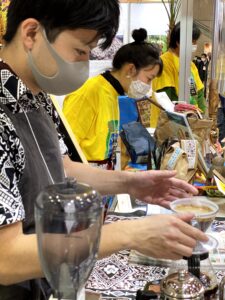 It has a great comforting smell. It also has a smooth taste with a great balance of bitterness and acidity so I recommend it to people who only drink instant coffee or do not really favor coffee. Especially, the smooth taste of Fijian coffee is perfect for those who drink while doing something, like studying or working.
                                                                                         
What do you do in Bulavity?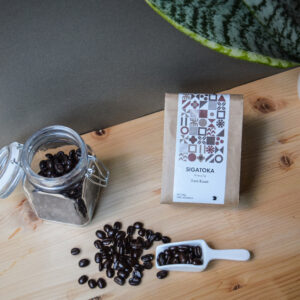 Other than the coffee business, we also work on web media. Since we made the Fiji traveling website at the beginning of our foundation, we are now working on media management for travel companies, and we also do a cooperate website and a web marketing for some corporations. The coffee business is our first time to work in the field of manufacturing and production. Currently, we are making coffee media, but our goal is not just the production of coffee but also telling a story and value of it by the use of media.  Also, we want to run our business which can bring the appeal of Fiji and other pacific islands to people, and our motto is "From tasty coffee to enjoyable coffee." For example, we are making the original drip bag and working on the coffee-sharing. Our goal is to make pacific coffee popular around Japan with great design and concept.
What made you interested in Fiji?
Seven years ago, I traveled to Fiji for study. I really liked the culture of Kerekere (means 'share' in Fijian) and fell in love with Fiji. I started the business because I thought Japanese society will be more affluent when Japanese people learn the wonderful Fijian culture. Since then, our vision statement, "Make Japan more fun with the culture of Fiji" hasn't changed and still lives in our business.
Could you tell us your future plans?

This year, we are going to import additional Fijian coffee. Right now, we are communicating with the local corporation about the arrival timing and the shipping option. As soon as the COVID-19 pandemic ends, we are going to visit other South Pacific Islands, like Vanuatu, Solomon Islands, and Tonga. For our mid-tern goal in next two or three years, we plan to connect with coffee farmers and producers in the South Pacific Islands to increase the coffee import with a great care of each coffee bean.
Not just Fiji but other Pacific Island countries have great people and a sense of value. Unfortunately, in Japan, there aren't many who know about the Pacific Islands. This fact resulted in the current status of the Pacific Island Countries which are not main tourism destinations nor business locations for Japanese. In order to change this situation, we want to use coffee so that people would be interested in the Pacific area. From there, we can establish Pacific Islands' position as the third traveling destination next to Europe and South-East Asia in the next 10 to 20 years-that is our long-term goal.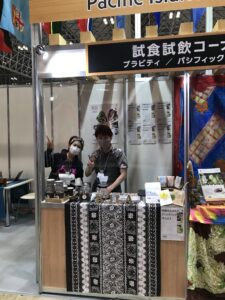 Is there anything you would expect from PIC?
Looking out for troubles and giving out support when we are conducting a business inspection in the islands would be very helpful. Also, we are truly believing that we can work together to promote the greatness of the Pacific to not just the companies and people who already involve in the area but also other various people.
HP 'Pacific Coffee':https://pacific-coffee.com/
facebook:https://www.facebook.com/pacificcoffee2020
Instagram:https://www.instagram.com/pacific__coffee/
Products available in Japan on PIC's website:https://pic.or.jp/pi_home_products/6246/