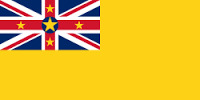 On July 29 (FRI), the International Organization Pacific Islands Center will hold a seminar entitled "Pacific Islands Journey ~ Cook Islands and Niue ~".
The Cook Islands and Niue are part of the Polynesian region of the South Pacific and maintain a free association with the NZ. Japan recognized the Cook Islands as a state in 2011 and Niue as a state in 2015. As it is a very new country, it is not highly recognized in Japan, but it is already popular in the NZ and Australia as one of the best tourist destinations in both countries.
The webinar will focus on tourism, the main industry of both countries. The post-Corona activities and current situation in Cook Islands and Niue will be presented.
The outline of the seminar is as follows.
Seminar outline:
Date
29 July 2022 (FRI)
Time   
14:00-15:00 (JPN time)
Format
Online seminar (ZOOM)
Organized by
Pacific Islands Centre (PIC)
Language
English / Japanese (No interpreter)
Participation
Free of charge
To join the seminar, register from here 
You can change the language settings at the bottom of the form.

Application deadline
12:00 PM (JPN Time)on 29 July 2022
<Program> (JPN time)
*Note: Speakers/presentation titles are subject to change without prior notice
14:00-14:05
Opening remarks (Language: English)
Mr. John Webb, Honorary Consul-General of Japan in Cook Islands
14:05-14:25
Presentation 1: "Cook Islands country brief and post-covid tourism policy "(Japanese)
Mr. Keizaburo Mori, Cook Islands Tourism Japan
14:25-14:45
Presentation 2:"Niue overview and current issues "(Japanese)
Mr.Taiichi Wada, Adviser for Niue Government
14:45-14:50
Q&A
(participants can send their Qs if any by pressing Q&A bottom at the Zoom screen)
(Due to the time limitation, we can't provide whole answer, however PIC will gather all Qs and place all answers on the PIC website after the seminar)
14:50
Closing (Language: Japanese)
Mr. Ryuzo Saito, Director, Pacific Islands Centre